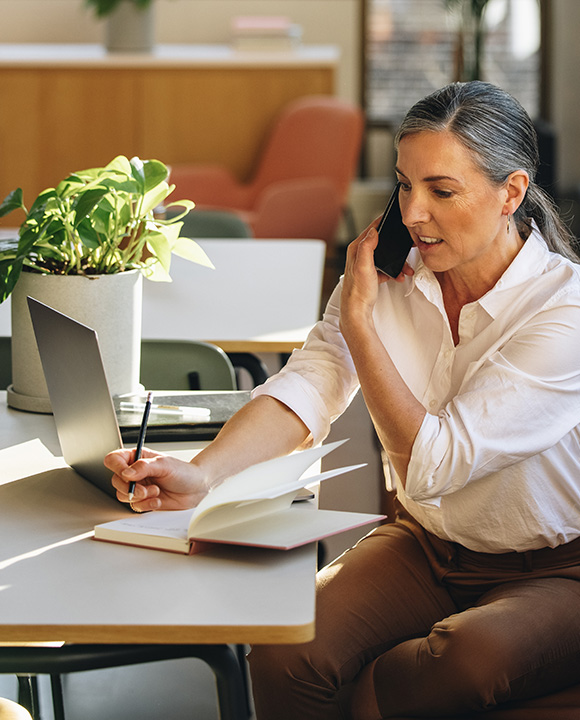 To Use Phone Banking
Follow the steps below to access your account information over the phone:
Call 262-796-4500
For Phone Banking press or say 1
Enter your Social Security Number or Federal ID
Enter your Personal Identification Number (PIN)
Your PIN & Additional Information 
For security purposes, you will need a Personal Identification Number (PIN)1 to make transfers, account inquiries and other transactions within the Phone Banking system.
To access your account information for the first time, you'll need to enter your Social Security Number or Federal ID. Your temporary PIN is your date of birth. This date must be entered as a two-digit month and a two-digit year. For example, January 1970, would be entered as 0-1-7-0. You will be immediately required to change it.
If you can't remember your PIN or need to change it, please call 262-796-4500, choose option 1 and then option 4 to speak to a member experience representative.
When keying in dollar amounts, the last two digits are treated as cents. For example, $100 should be keyed as 10000.  
You can press * at any time to return to the previous menu. To repeat the current menu, simply press #.
Digital Banking

Learn about Digital Banking and how you can manage your money on the go.

Learn More

Landmark Advantage

Learn why so many choose Landmark as their local credit union.

Learn More

Electronic Service Agreement

View the electronic funds and disclosure agreement in detail.

Learn More
1 - You are responsible for the safekeeping of your PIN provided by the Credit Union and for all transactions by use of the Phone Banking service. You further understand that your PIN is not transferable and you will not disclose it or permit any unauthorized use of it. If your PIN is disclosed to anyone other than a joint owner of your account, you will notify the Credit Union immediately and send written confirmation. You understand that you are responsible for any transactions completed by anyone to whom you have disclosed your PIN.