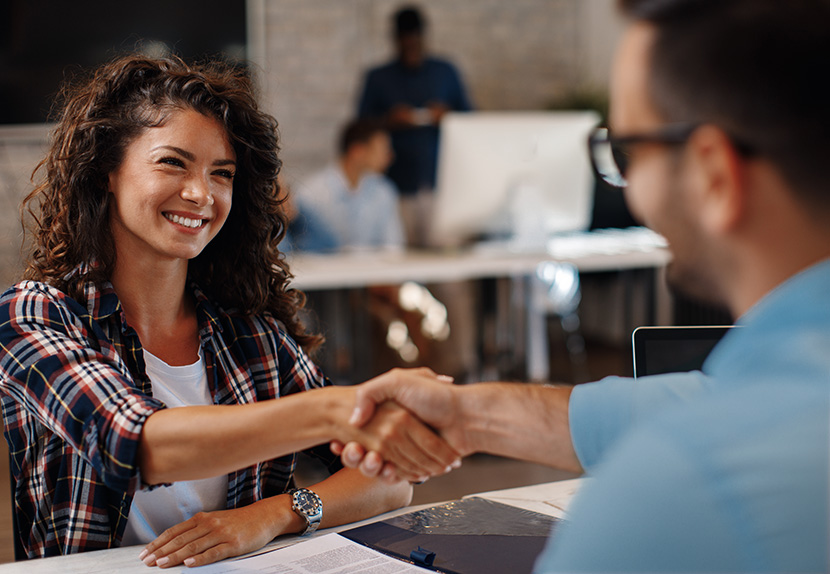 Banking Made Easy
It's about time banking was less about obstacles – and more about you. It's about time banking was faster. More convenient. Clearer. Less friction and more friendly. With banking options on your terms. All from a strong, stable credit union with great rates and low fees. At Landmark Credit Union, we are all about less complicated banking. We make navigating the everyday and achieving your dreams easier than you ever imagined. Whether you're banking online or in person, Landmark's powerful tools, streamlined processes and thoughtful guidance make all the difference. After all, who you bank with is just as important as where you bank. Look for the Landmark. And get one step closer toward a life less complicated.
35 Branches

Over $6 Billion in Assets

Over 390,000 Members

Over 1,000 Associates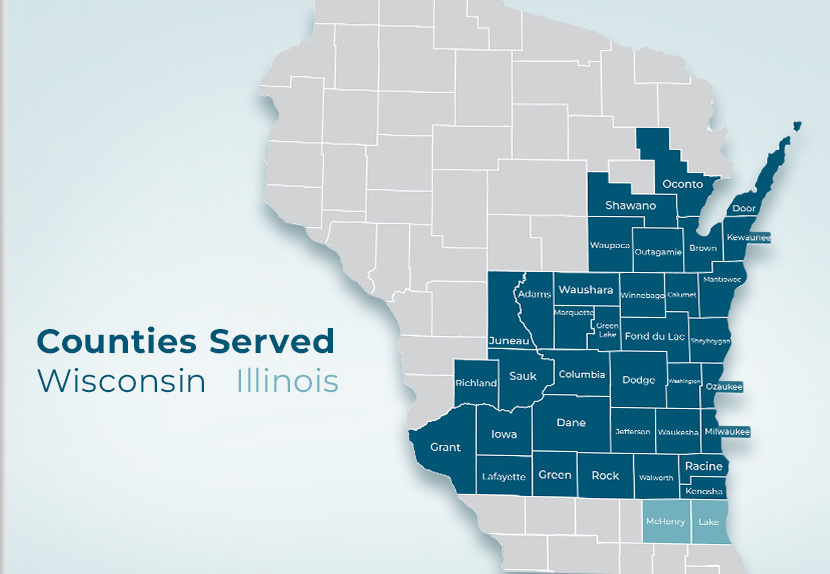 Become a Member
We serve all people who live or work in Southern and Northeastern Wisconsin, plus Lake and McHenry Counties in Illinois, as well as immediate family members of all individuals eligible for membership. Immediate family is defined as spouse, parent, child, stepchild, sibling, stepsibling, grandparent or grandchild. This also includes stepparents and stepchildren. Additionally, we serve businesses with a location in Southern and Northeastern Wisconsin, plus Lake and McHenry Counties in Illinois.
Joining is easy! Just open a VIP Savings Account with a minimum of $5.
Member Benefits



Southern and Northeastern Wisconsin as well as Northeastern Illinois* include the following counties:
Landmark Leadership
Jay Magulski

Chief Executive Officer

Dave Powers

Chief Financial Officer

Brian Melter

Chief Experience Officer

Jodi Greenmeier

Chief People Officer

Mark Kennedy

Chief Lending Officer

Steve Hannan

Chief Information and Risk Officer

Grace Kostroski

Vice Chairperson

Nelson Phillips III

Director

Dane Sandersen

Associate Director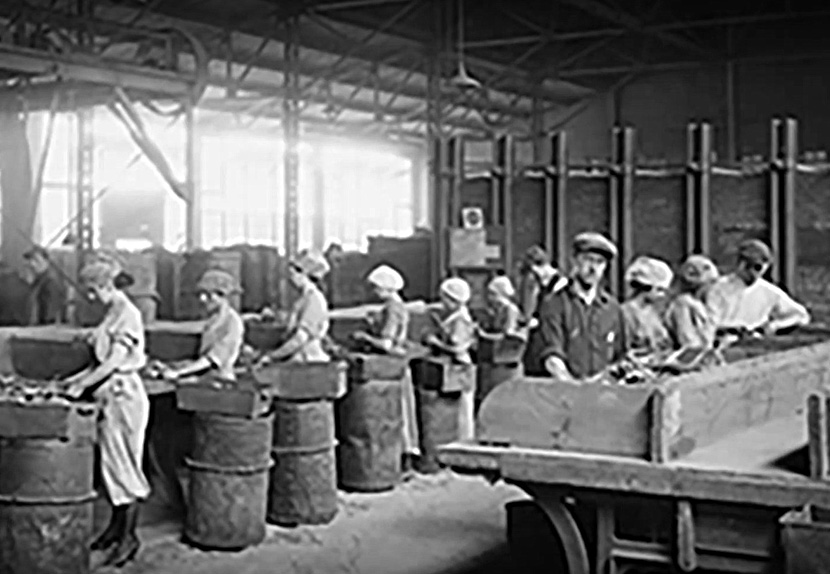 Our History
In February 1933, a group of employees at Rex Chainbelt Company (later Rexnord Corporation) pooled their funds to form Rex #2 Credit Union. The goal of this new not-for-profit financial cooperative was to provide affordable financial services to Rex Chainbelt Company employees.
The organization was run by volunteers until Joseph Woelfel was hired as the first full-time paid manager. Over the years, the credit union changed names (Chabelco Credit Union, Rexnord Credit Union) but continued to offer financial guidance along with competitive products and services.
By the time of Joseph Woelfel's retirement, our assets had grown to $2 million, with about 2,000 members. In 1973, Ron Kase was elected by our board of directors to succeed Joseph as president. He served as president for 39 years of steady growth.
In 1985, we changed our name to Landmark Credit Union to better reflect our ability to serve Milwaukee and Waukesha counties at large.
After 39 years of working with Landmark, Ron Kase retired, and a new CEO was chosen. Jay Magulski was appointed as CEO in 2013, and his vision continues where Ron's left off – to continue to provide the highest level of member service to all.
1933

Rex #2 Credit Union established for Rexnord employees

1944

Joseph Woelfel hired as the first full-time employee at the credit union

1970

Credit union moves to a building outside of Rexnord

1973

Board elects Ron Kase as the new president

1983

Membership eligibility expands to Milwaukee County residents

1985

Name changed to Landmark Credit Union

1986

Lake Country Credit Union Merger

1998

CityFirst Credit Union Merger

2005

Landmark becomes the first credit union in Wisconsin to reach $1 billion in assets

2007

Belle City Credit Union Merger

2009

Allco, First Security, LifeTime and Wiscor Credit Union Mergers

2011

Horizon Credit Union Merger

2012

Landmark reaches $2 billion asset milestone

2013

Jay Magulski appointed as Landmark's new CEO

2013

Badger Campus Credit Union Merger

2014

Hartford Savings Bank Merger

2016

Landmark reaches $3 billion asset milestone

2019

First credit union in Wisconsin to reach $4 billion in assets

2020

Landmark reaches $5 billion asset milestone

2021

New corporate headquarters in Brookfield, WI

2022

Landmark reaches $6 billion asset milestone

2023

Landmark gets a new look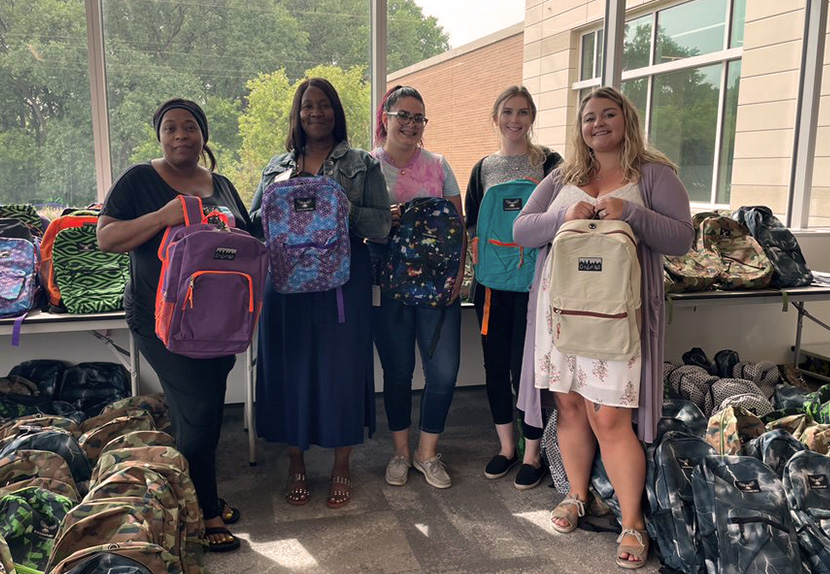 Serving Our Communities
Our philosophy of "people helping people" stretches beyond our membership and into the communities we serve. We are committed to and support community, civic, educational, cultural and human service organizations.
Learn More about Landmark in the Community