Check Your Credit Score

Do you know what your credit score is? With Credit Hub, you can check your score for free and refresh it every 24 hours

2

. Accessing your credit score here will not negatively effect it.

View Your Credit Report

Find all the information listed on your credit report including current and previous loans, accounts and credit inquiries. You can also see the details on your payment history, credit utilization and public records.

Get Credit Monitoring Alerts

Keep an eye out for identity theft with email alerts. You'll get notified any time there is a significant change to your credit score or activity.

Try the Score Simulator

Use the Score Simulator to test out actions to see how your score could be impacted. Different actions might make your score move up or down, like paying off a credit card balance or applying for a new loan.

View Credit Tips

Building credit might seem confusing, but it doesn't have to be! Read tips and articles on credit and lending within Credit Hub.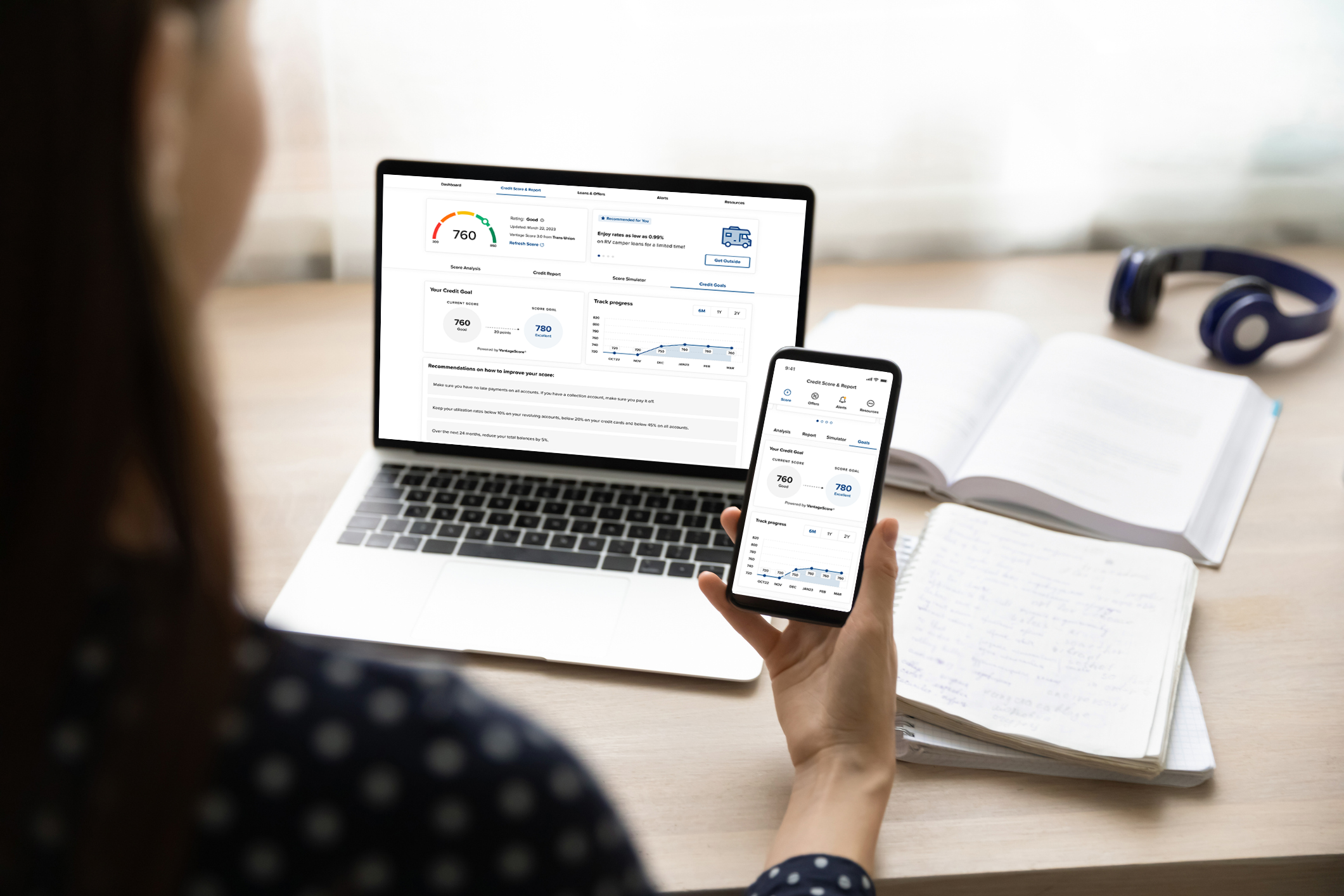 Ready to Try Credit Hub?
Digital Banking Instructions:
Log into Digital Banking.
Locate the Credit Hub widget and click "Show my Score."
Accept disclosures when prompted.1
Click continue.
Mobile App Instructions:
Log into the Mobile App.
Scroll to the bottom of the main accounts dashboard to locate Credit Hub.
Tap the Credit Score tile that states "Get your free Score."
Tap "Get Started."
Accept the disclosures when prompted.1
1 - If you accept the terms and conditions AND you shared login credentials with your joint account owner, spouse, friend or family member, that person will be able to view your credit score and report information.
2 - The credit score provided by Credit Hub is not the FICO score. The credit score provided by Credit Hub is based on the VantageScore 3.0 credit scoring model developed by Equifax, Experian and TransUnion.